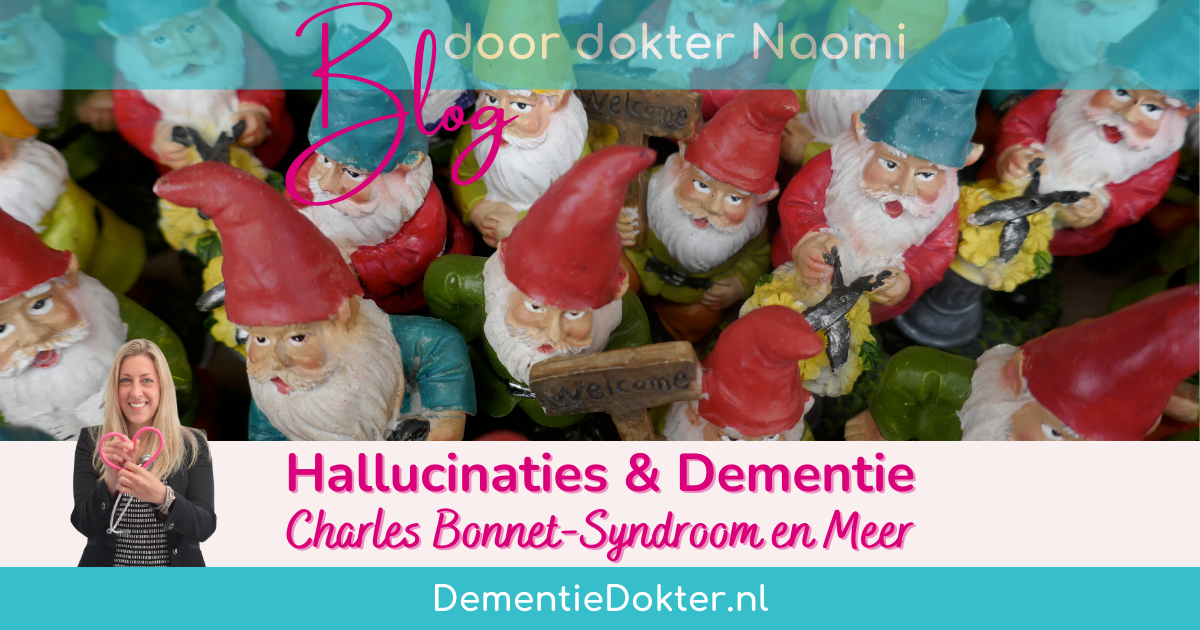 De wintermaanden kunnen een uitdaging zijn, vooral als je te maken hebt met ouderen die last hebben van visuele hallucinaties. Als je een verzorger bent voor iemand met dementie, kan dit fenomeen nog complexer worden. In deze blog duiken we diep in de wereld van hallucinaties bij dementie en delen we deskundig advies over hoe je hier het beste mee om kunt gaan.
Wat is het Charles Bonnet-Syndroom?
Het Charles Bonnet-syndroom komt vaker voor wanneer er minder daglicht is en vooral bij mensen met een slecht gezichtsvermogen, zoals bij macula degeneratie. Het verschil? Bij dit syndroom weet de persoon dat de beelden die hij of zij ziet, niet echt zijn.
Een Casus: Dementie en Hallucinaties
Vorige week kwam ik een patiënt met dementie tegen die zeven mensen in zijn woonkamer zag. Hij zei dat hij het een beetje druk vond worden nu. Interessant genoeg kon hij slechts vijf van deze 'bezoekers' tellen. Hij was niet bang, maar wel enigszins verward. En in tegenstelling tot het Charles Bonnet-syndroom, dacht hij dat deze mensen echt in zijn kamer waren.
Belangrijke Tips bij Omgaan met Hallucinaties bij Dementie
Controleer op Angst: Het belangrijkste is om te controleren of de persoon met dementie angstig is door de hallucinaties.
Zorg voor Helder Licht: Een fel licht kan vaak helpen om de hallucinaties te verminderen of zelfs te laten verdwijnen.
Vermijd Correctie: Hun waarheid is DE waarheid. Ga niet de discussie aan, dat frustreert jullie beide.
Wat Als het een Delier Is?
Hallucinaties kunnen ook een symptoom zijn van een delier, een plotselinge toestand van verwardheid die meestal tijdelijk is. Een snelle diagnose en behandeling zijn essentieel, want het kan bijvoorbeeld door een blaasontsteking worden veroorzaakt.
Actiestappen voor Zorgverleners en Familieleden
Schakel fel licht in.

Zet indien nodig een bril op.

Probeer niet te corrigeren.

Controleer op angst en verlicht dit indien nodig op een speelse manier.

Raadpleeg een arts of casemanager bij blijvende angst.
Voor meer informatie over delier, bekijk onze uitgebreide blog hier >>>
---
I help busy caregivers like you regain energy, happiness and time for self-care.