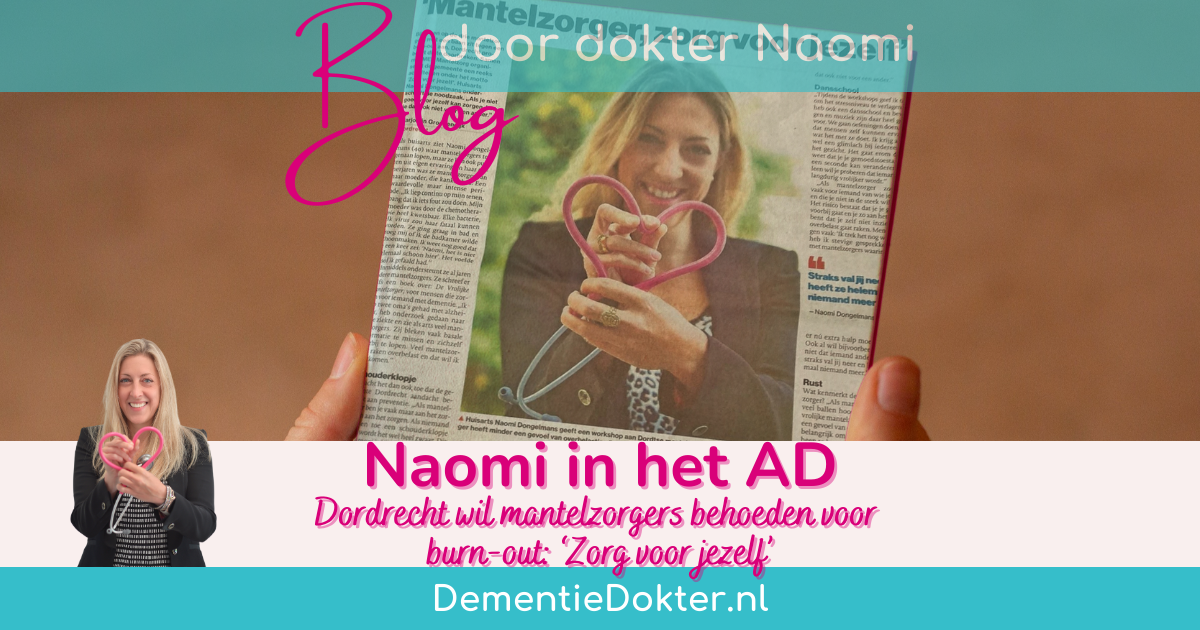 Online training voor mantelzorgers
Naomi heeft afgelopen week een online training gegeven. Dit was speciaal voor mantelzorgers in de gemeente Dordrecht om te de kans op burn-out te verkleinen. Veel mantelzorgers deden mee. Het was een heerlijke interactieve training. De deelnemers leerden over het mechanisme van stress, overbelasting en burn-out. Als je weet wat de fasen naar burn-out zijn, kun je hopelijk eerder aan de bel trekken (of mensen uit je omgeving).
Verder is er gekeken naar de oorzaken van overbelasting en welke "type" mensen extra moeten oppassen.
Gedurende de training werden verschillende liedjes afgespeeld. Dit werd gedaan om herinneringen terug te halen, en om te zien wat het doet met jouw emoties (van niets tot een heleboel :P. Aan het eind werd het nog interactiever met ademhalingsoefeningen en werd er natuurlijk even gedanst!
Ook een gratis training bijwonen?
Wil je ook eens een training over gezondheids- of welzijnsonderwerpen bijwonen? Check de agenda voor de gratis webinars hier:
Algemeen Dagblad
Lees het hele artikel in het AD
hier >>>
---
I help busy caregivers like you regain energy, happiness and time for self-care.