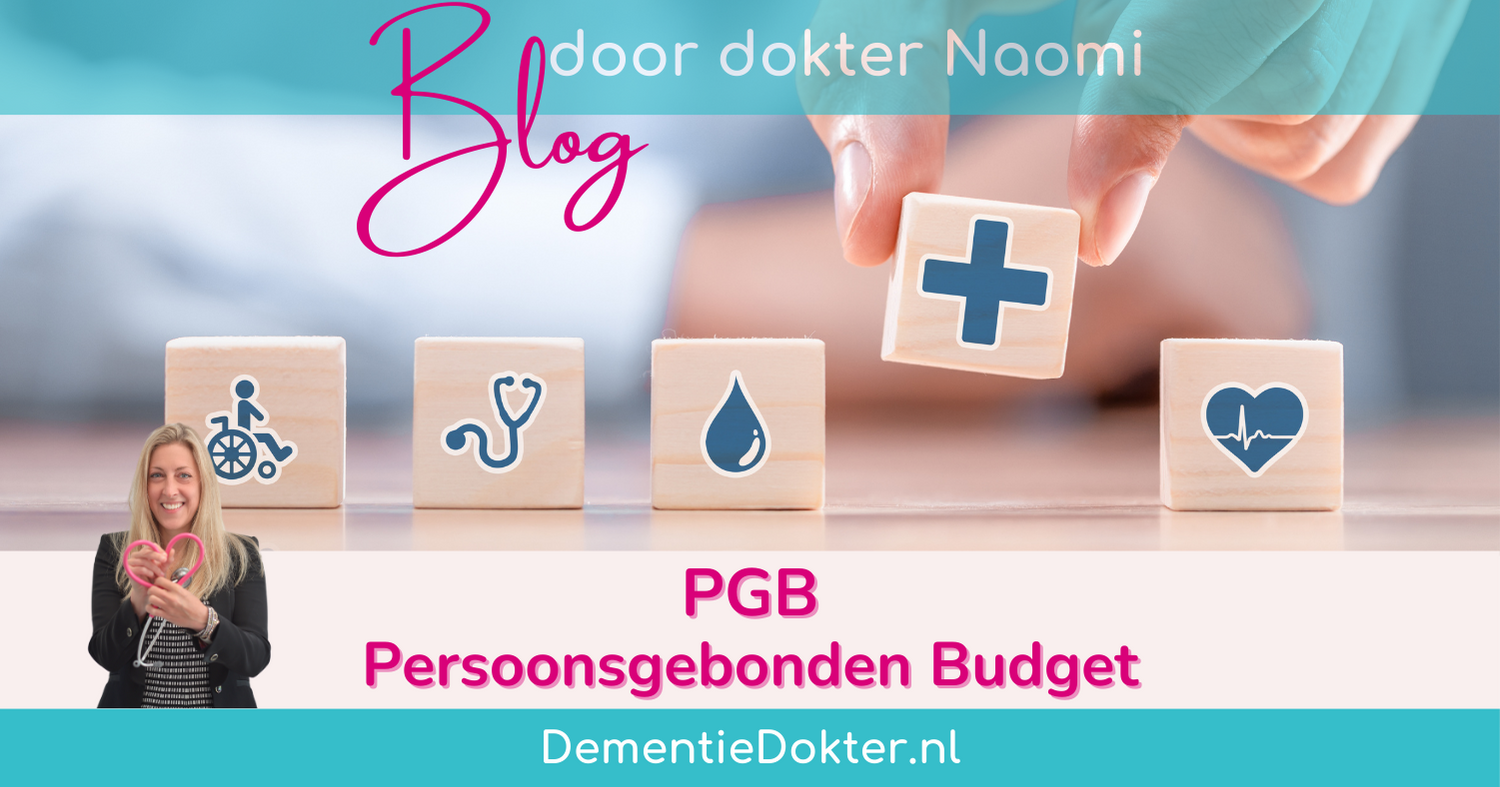 Er wordt veel over gesproken: "PGB" of persoonsgebonden budget. Maar wat is het precies, voor wie is het, hoe vraag je het aan en hoe dan verder? Veel vragen die hier beantwoord worden.
Voor wie is een PGB bedoeld?
Een PGB is bedoeld voor iedereen die zorg nodig heeft door een chronische ziekte of beperking. Er zitten voordelen en nadelen aan. Een voordeel is dat je zelf kunt beslissen hoe, waar en door wie je geholpen wordt. Je hebt eigen regie en je leidt je eigen leven. Nadelen (kunnen) zijn dat je de zorg zelf moet regelen, dus zelf op zoek moet gaan naar de juist hulp en voorzieningen.
Samengevat geeft een PGB je meer vrijheid en jij beslist, maar je moet er meer voor regelen.
Waar vraag je een PGB aan?
Hier proberen we door de bomen het bos te zien. Het is aardig gecompliceerd want er zijn verschillende wetten en ze hebben allemaal een ander potje waar het geld vandaan komt. Hier volgen de drie plekken waar je PGB aan kunt vragen:
1. Het zorgkantoor
Dit moet je niet verwarren met de zorgverzekeraar, hoewel het wel dezelfde naam kan hebben. Het zorgkantoor in Limburg bijvoorbeeld is CZ. Het zorgkantoor regelt het pgb via de Wet Langdurige Zorg (WLZ). Vind jouw dichtstbijzijnde zorgkantoor hier.
Centrum Indicatiestelling Zorg (CIZ)
Je kan pas een PGB hier aanvragen als je een CIZ indicatie hebt. Deze kun je hier aanvragen. Na alle formulieren ingevuld te hebben, komt er iemand van het CIZ bij je langs om te beoordelen of je er in aanmerking voor komt.
2. De gemeente
De gemeentes regelen de PGB's voor mensen die hulp of ondersteuning nodig hebben in en rondom het huis, zoals bijvoorbeeld huishoudelijke hulp via de Wet Maatschappelijke Ondersteuning (WMO), en kinderen en jongeren tot 18 jaardie zorg, hulp of ondersteuning nodig hebben via de Jeugdwet. Ga dus naar de website van jouw gemeente en vraag daar PGB aan.
3. De zorgverzekeraar
De laatste die PGB's kan verstrekken is jouw zorgverzekeraar. Dit is bedoeld voor mensen die thuis persoonlijke verzorging of verpleging nodig hebben. Je neemt contact op met je zorgverzekeraar en om een PGB aan te vragen, vraag je hier een Zorgverzekeringswet (Zvw) budget aan.
Het kan dus zijn dat je op twee plekken een PGB moet aanvragen. Als je geen gebruik kunt maken van de WLZ, maar je hebt en huishoudelijke hulp en persoonlijke verzorging nodig, dan moet je dus én met de gemeente en met je zorgverzekeraar contact opnemen.
Dus als we het omdraaien:
Welke hulp heb je nodig?
1. Ben je jonger dan 18 jaar?
Ga naar de gemeente voor hulp en ondersteuning via de Jeugdwet. Anders:
2. Langdurige zorg
Neem eerst contact op met het CIZ voor een indicatie stelling voor langdurige zorg. Ga hierna naar het zorgkantoor uit jouw regio om hulp en zorg aan te vragen via de WLZ. Wil je weten wat langdurige zorg precies is? Lees dan dit blog.
3. Persoonlijke verzorging of verpleging
Vraag bij jouw zorgverzekeraar een Zvw budget aan.
4. Hulp of ondersteuning in en rondom het huis
Vraag bij jouw gemeente om hulp via het WMO.
Webinar over PGB
Wil je meer weten, bekijk het webinar over PGB en alle verschillende loketten hier:
Bekijk het webinar: