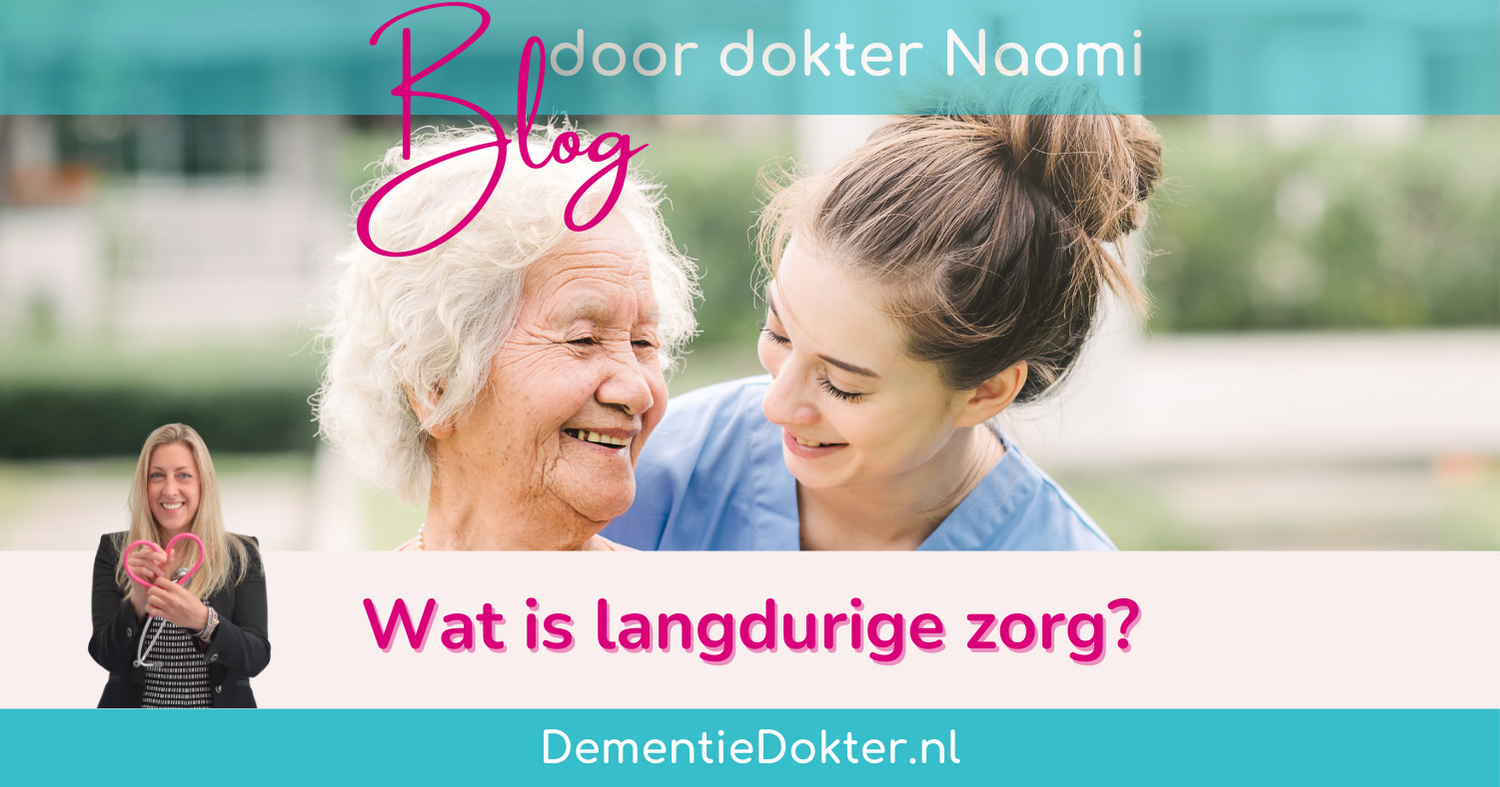 "Wanneer is zorg langdurig?"
Deze vraag is van belang als je wilt weten of je recht hebt op hulp en ondersteuning via de Wet Langdurige Zorg (WLZ).

Langdurige zorg is er voor mensen met ernstige en blijvende beperkingen, zowel aangeboren als verworven. Ook voor mensen die 24 uur per dag zorg nodig hebben, zoals kwetsbare ouderen, mensen met een handicap of psychische aandoeningen of wanneer permanent toezicht gewenst is, zoals bij dementie.
Voorbeelden van langdurige zorg die geleverd kunnen worden zijn:
verblijf in een zorginstelling of verpleeghuis

persoonlijke verzorging

dagbesteding

hulpmiddelen

logeeropvang

huishoudelijke hulp

begeleiding (thuis of vervoer naar een specialist bijvoorbeeld)
Instelling
Langdurige zorg hoeft dus niet per sé in een instelling aangeboden te worden. Er kan een indicatie zijn voor een verpleeghuis, ggz-instelling of een instelling voor mensen met een handicap.
Thuis wonen
Tegenwoordig wordt er echter veel meer ingezet op het zo lang mogelijk thuis blijven wonen, eventueel met inzet van intensieve (thuis)zorg. De zorg moet verantwoord en doelmatig zijn. Dat wil zeggen dat het veilig moet kunnen thuis. Gelukkig is dit in heel veel gevallen mogelijk.
Waar vraag je langdurige zorg aan?
De eerste stap is bij het
CIZ
een indicatie laten opstellen. Op de website is er een handige WLZ-check om te zien of je er voor in aanmerking komt. Zo ja, dan kun je meteen de aanvraag doen. Als het CIZ de indicatie voor langdurige zorg onder de WLZ heeft gemaakt, kun je hiermee dan naar het
zorgkantoor
. Zij "kopen" dan zorg in voor jou. Of je kunt om een PGB vragen, zodat je zelf kunt beslissen welke zorg, hulpmiddelen en dergelijke je inkoopt.
Voor hulp in huis, begeleid vervoer, dementiehulp, gezelschap en 24-uurs zorg inclusief slaap- en waakservice kun je met een PGB bij
ZorgMies
terecht.
---
I help busy caregivers like you regain energy, happiness and time for self-care.