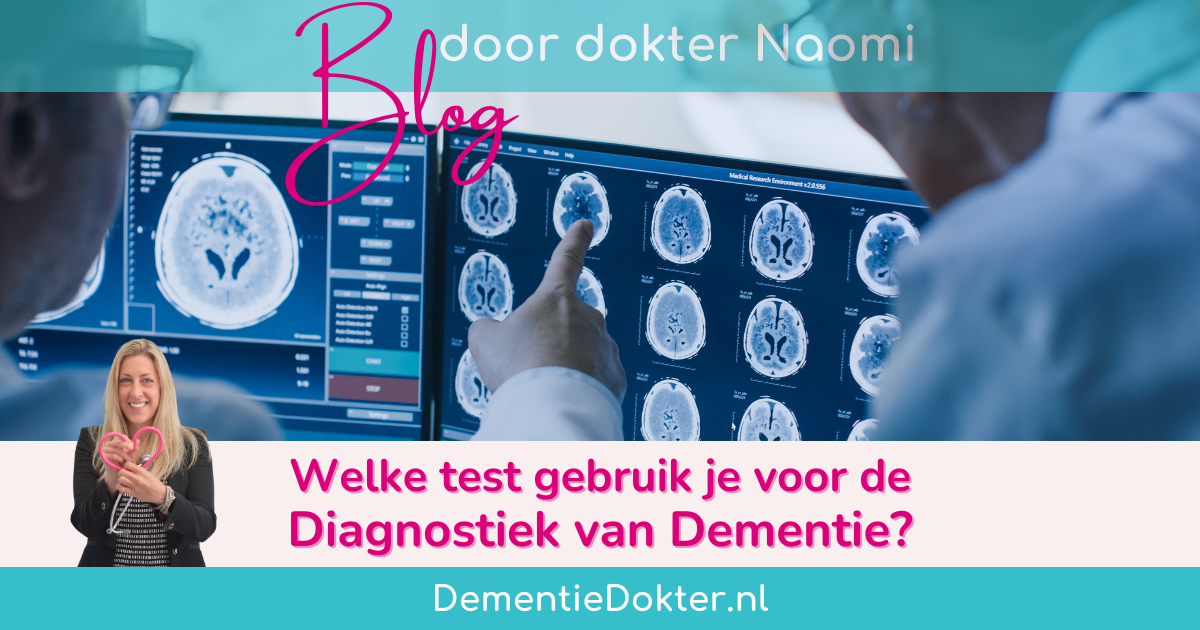 Dementie is een complexe aandoening die een zorgvuldige diagnose vereist. In dit blog bespreken we de verschillende tests die artsen gebruiken om een zo nauwkeurig mogelijke diagnose te stellen. Als gecertificeerde MoCA-tester deel ik ook mijn inzichten over deze specifieke test.
Anamnese: De Eerste Stap in de Diagnose
De diagnose van dementie begint meestal met een anamnese. De arts stelt vragen over de medische geschiedenis en de problemen die de patiënt in zijn of haar omgeving ervaart. Het is cruciaal om deze vragen zo eerlijk mogelijk te beantwoorden, ook al kan de situatie angstaanjagend zijn.
Lichamelijk Onderzoek en Basis Tests
Na de anamnese volgt een lichamelijk onderzoek. Hierbij wordt onder andere de bloeddruk gemeten en worden er verschillende tests uitgevoerd, zoals de Mini-Mental State Examination (MMSE) en de klok-tekentest. Deze tests helpen andere oorzaken van klachten uit te sluiten, zoals een vitamine B12-tekort.
MMSE: Wat Meet Deze Test?
De MMSE is een vragenlijst met 30 punten om te screenen op dementie of om de ernst of progressie van dementie in te schatten. Het onderzoekt verschillende functies, waaronder oriëntatie, registratie, aandacht, herinneren, taal en de mogelijkheid om eenvoudige opdrachten te volgen. Om de uitkomst te kunnen interpreteren moet de arts het IQ of het opleidingsniveau van de patiënt kennen. Het kan namelijk zo zijn, dat iemand keer op keer goed scoort, en dat er niets aan de hand lijkt. Echter bij een IQ van 130 en een uitslag van 28 op een schaal van 30, kan dit zorgwekkend zijn.

Klok-Tekentest: Een Brede Kijk op Cognitie
De klok-tekentest biedt een breder scala aan inzichten in cognitieve functies dan de MMSE. Het is fascinerend hoe iemand met een perfecte MMSE-score een zeer afwijkende klok kan tekenen.
MoCA-Test: Gevoelig en Specifiek bij Hoge Intelligentie
Als officiële MoCA-tester kan ik bevestigen dat de Montreal Cognitive Assessment (MoCA) een zeer gevoelige test is voor het opsporen van lichte cognitieve stoornissen en beginnende dementie. Deze test wordt vaak afgenomen na een goede MMSE-score maar een afwijkende klok-tekentest. Wat de MoCA-test bijzonder maakt, is dat hij specifieker is bij mensen met een hoge intelligentie. Dit maakt het een uitstekende keuze voor het nauwkeurig diagnosticeren van cognitieve problemen in deze groep.
CT-Scan: Beeldvorming van de Hersenen
Een CT-scan kan helpen bij het identificeren van beroertes, tumoren,

zogenaamde corticale atrofie

en andere problemen die dementie kunnen veroorzaken.

Conclusie: Vroege Diagnose is Cruciaal
Ook al is de dementie nog maar mild, de diagnose geeft de persoon met dementie (en jou als mantelzorger) het recht op hulp en ondersteuning. Houd alleen in gedachte dat soms ook de tijd meer kennis zal geven over de diagnose. Als je denkt: "er klopt iets niet, maar ik weet niet wat", bespreek dat dan met je huisarts.